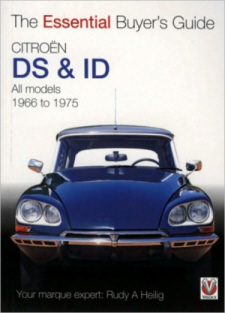 About Citroen Pieces.
[si-contact-form form='1']
Citroen Pieces and CITROENDSPARTS are owned and operated by Rudy A Heilig. Rudy has been in the Citroen business since his father owned a Citroen/Peugeot/Rolls Royce dealership in Vancouver, BC Canada in the early 1970s. Rudy has been involved in the Citroen repair, restoration and parts business since that time and is considered one of the formost Citroen experts in North America. He was the editor of CITROEN - a club magazine that was published during the 1990s thru 20005 and is the author of the UK-published DS/ID Buyers Guide titled "The Essential Buyers Guide: Citroen DS & ID." CItroen Pieces is a supplier for Classic Citroens including the 1934 Traction Avant (11CV & 15CV), 2CV and A Series (Dyane, Ami, Mehari), D Models (DS19, DS21, ID19, DS23, etc), SM, CX and XM. We carry a wide variety of mechanical and cosmetic parts (less than 10% of our parts are listed on the website) and have an inside track of finding you an obsolete part for your classic Citroen. Contact Rudy at parts@citroenpieces.com or call him at 858-566-2860 for any classic Citroen parts needs or if you just want to talk "Citroen."